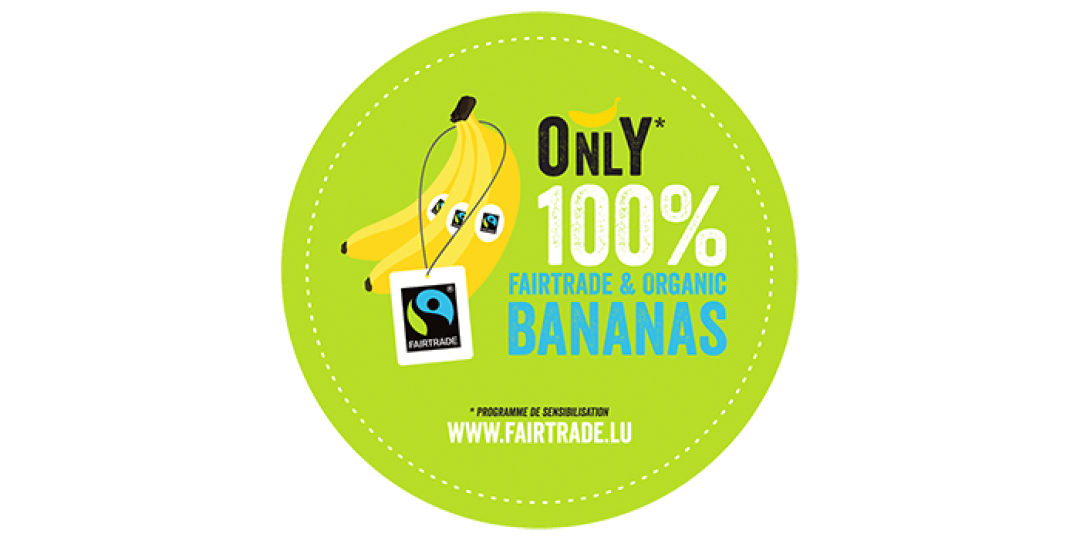 Since 2018, the ONLY awareness program is aimed at Luxembourgish partners who decide to offer their customers exclusively 100% Fairtrade certified bananas from organic farming. These partners are committed to ending the massive use of pesticides and the violation of human rights in the banana sector and thus contribute to the construction of a sustainable banana sector.
The initiative was launched in 2018, after the shocking results of a study by the German ÖKO-TEST magazine. In all, 22 commercially available bananas were tested for the presence of chemicals. The report is clear: all conventional bananas tested contain highly dangerous pesticides, in the skin and often even in the pulp. The magazine emphasizes that Fairtrade is the reference in this context.
In all, 274 sites in Luxembourg, represented by eight actors, have made the commitment to join the ONLY program. Since September 2019, Hull has joined the partners and exclusively offers 100% Fairtrade bananas from organic farming to its customers.